Music: On/Off <!null>

Hi boys and girls!

I'm Pork Chop and I am a pot bellied pig.
I live in Oregon with my Mommy and Daddy and lots of other "wittle" animals.
I made this place so that I can play with my Mommy's little cousins and all their friends.
I hope you will stay and play!
---

Friends Are Special People!
There is a song about friends I like.
Make new friends
But keep the old
One is silver
And the other gold.
The Brownies sing this song a lot.
If you would like to hear the song
just click the music below.
(Use your browser's back button to return here!)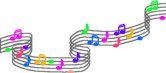 ---
Make New Friends !
I love to make new friends.
---
Friends Care !
Show your special friends you care by
printing a card to send to them.
Just click the picture below.

When the big picture opens, print and fold to make a card.
---
Friends Share !
I like to share things with my friends.
This is a picture I want to share.
---
Friends Play Together !
---
Friends Learn Together !
Reading is a great way to learn.
Just click the little book to read a story
about three of my little friends.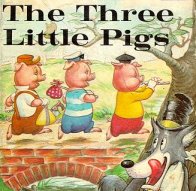 ---
---
Pork Chop's "Pigtures"

Come on boys and girls and send me your 'pigtures'!
I'll be as happy as a wittle piggy can be.
And I'll put your pigtures in my "Pigture" Book for everyone to see.

Pork Chop's "Pigture" Book

Click: How to send Pork Chop your "pigture"
---
---
---


Uncle Randall's
All Time Favorite!
---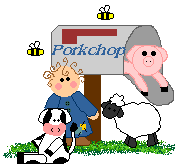 Email
Pork Chop

This is the number of friends who have come to play....
---
Graphics contributions by:
Animation Grove UK
---
---
Take me to

---
Pages on this site are created and maintained by
Terrelle M. Walker
(terre)
All materials on these pages not specifically stated to be in the public domain or acknowledged as the work of others (including but not limited to images, graphics, wallpaper, MIDI files, and original commentary) are the property of
Cuz'in Pork Chop's Place and its creator.
All rights reserved. May not be reproduced without permission.
©1998-2008